Are you thinking about buying SiaCoin goes with the symbol SC?
SIA whitepaper introduced itself as Simple Decentralized Storage. Released in 2014.
On its website SIA says it a Decentralized storage for the post-cloud world. btw storj is another similar alternative.
SIA uses blockchain technology to create data storage marketplace that is more effective and affordable than traditional cloud storage providers currently used.
You can buy Siacoin on binance, huobi, or OKex.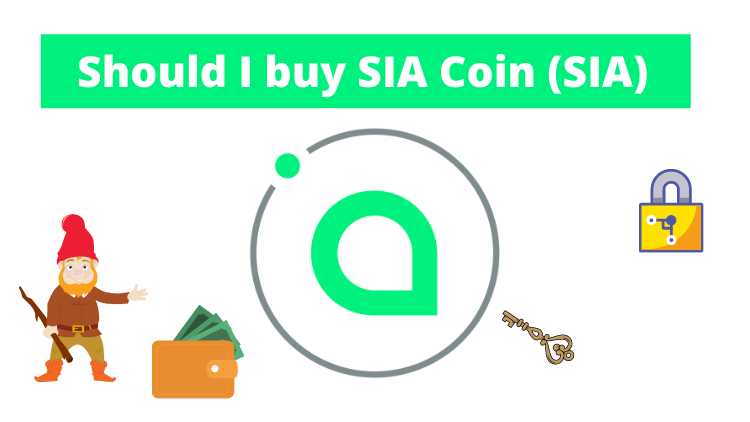 SIA currently has 212,674 followers on coinmarketcap, ETH has 2.4 million just for comparison.
It has current supply of 49.62B SC, total supply is unavailable. The whitepaper said it to be increased permanently. This number will decrease by 1 coin per block until a minimum of 30,000 coins per block is reached.
Conclusion:
Given its current standing, it has seen a high about 25% of its value, when dapps are more broadly utilized it will recover in value and might go up 10 times in 5 years easily. If team stays on path rolling out new updates and adaptation of product kept increasing then it's a good HDOLing crypto. Think about it as 3/100 of your portfolio.